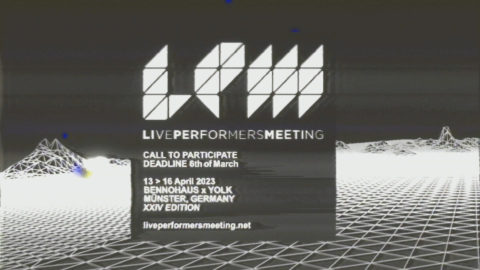 16 Apr

13.- 16.4.2023 – Live Performers Meeting [Münster]

CALL TO PARTICIPATE IS OPEN
Deadline MARCH 6
#LPM2023 Münster
APRIL 13 > 16 | Audio Visual Performers Meeting

Don't waste time, sign up!
Registrations are open until MARCH 6, 2023
https://liveperformersmeeting.net/editions/2023-muenster/call-to-participate/

We want to let artists be a real part of LPM, by participating actively to let it happen as their very own project.
Let's create the future of AVarts together!