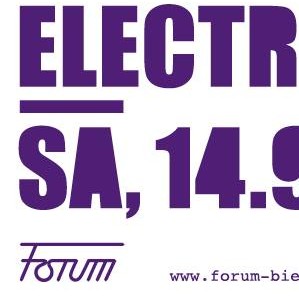 14 Sep 2013

14.9.2013 – Electronic Lounge [Bielefeld]

Line-Up:
Beaner (Bar 25 / La Mission // Berlin)
J.O.N. (Doppel Mono / Electronic Lounge // Dusseldorf)

visuals by yochee (7dex / visual society / Münster)
self inflatable visual object by VJ Magic Eye www.eyecandyworld.eu)

/////////////////////////////////////////////////////////////////////
/////////////////////////////////////////////////////////////////////
Beaner is a master at losing mobile phones and staying awake for long periods of time without the aid of stimulants. He enjoys masturbation, difficulty, overcoming odds, and tear-jerking finales. Together with C.L.A.W.S. he is WarVsSleep and is one third of supergroup the 3 Good Doctors with Agaric and Ed Davenport.
Born in the depths of a Tajikistan prison, to a priest and a prisoner, Beaners life was never meant to be lived. One botched abortion later, screams and cries were heard round the world. A star is born! Raised later by wolves and the Jim Jones Peoples Temple he heard the calling through howls and shared cult hymns. Its MUSIC time!!! (not unlike the kool-aid man bursting through the walls). The Circus- San Francisco. The Generator- London. The Vieux Port- Marsielles. The Tufts Campus Arts House- Boston. The ABC No Rio- New York. The Gutter- Seattle. All just stops on the rollercoaster ride to Berlin. And Wildly Unchecked Success! A Residency at Bar25 (the studio 54 of the sexting generation) and releases on a smattering of recording labels followed. And the world cooed, like a dirty, dirty bitch. 2012 will bring the launch of anarcho-situationist cult-label-brigade "La Mission". The stars will melt and we will drink them from our cups. Revolución!
Oh, honey please dont give your heart to a world system based on exploitation of the luckless, give you heart to US!
https://www.facebook.com/Beaner.DJ
//www.residentadvisor.net/dj/beaner

………………..
Plus warm-up by J.O.N. – one half of Doppel Mono giving his take on house and techno with his deft touch for mixing. Expect a good vibe to get the night going in the right direction…
https://www.facebook.com/pages/Doppel-Mono/195038033862812
https://soundcloud.com/j-o-n-doppel-mono
………………..
Yochee uses analogue and digital hardware to create stunning music-2-video synced visual performances since 2003. His works range from live VJing, projection mapping, interactive Video Art and Cybernetics to an experimental use of DIY technology in Club Culture.
Yochee aims to combine different visual techniques for a sensual pleasing experience.
http//www.visual-society.com
http//www.shinytoys.eu
http//www.7dex.de
>>>>>>>>>>>>>>>>>>>>>>>>>>>>>>>>>>>>>>>>>>
Samstag 14.9.2013 FORUM BIELEFELD Meller Str. 2, 33613 Bielefeld
>>>>>>>>>>>>>>>>>>>>>>>>>>>>>>>>>>>>>>>>>>
[wpg]