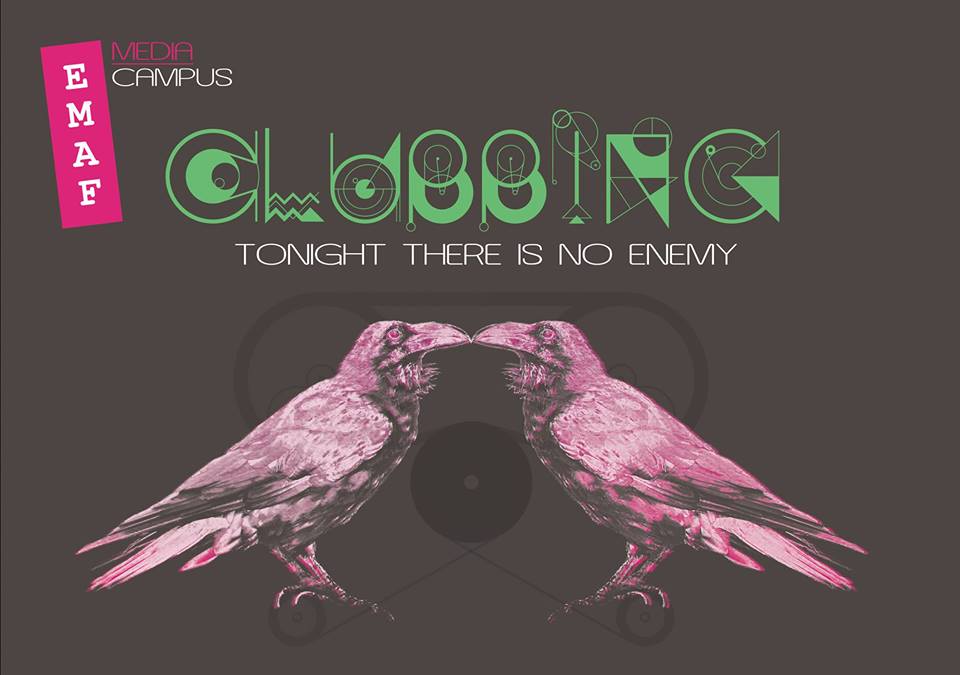 25 Apr 2014

25.4.2014 – EMAF Campusparty

•♥•♥•♥•♥•♥•♥•♥•♥•♥•♥•♥•
EMAF Campus Clubbing –
Tonight there is no enemy
•♥•♥•♥•♥•♥•♥•♥•♥•♥•♥•♥•

Artists :
>>>>>>>>>>>>>>>>>
Helena Hauff
Werkdisc/Pan/Golden Pudel
Hamburg
>>>>>>>>>>>>>>>>>
Albert Tight
Upside Down
Berlin
>>>>>>>>>>>>>>>>>
David Rauer
Anklang
Osnabrück
>>>>>>>>>>>>>>>>>
Cpt. Morgen & Das Ventil
Fliegende Superkiste
Osnabrück
>>>>>>>>>>>>>>>>>
Visuals:
Yochee
Tim Vis
>>>>>>>>>>>>>>>>>

Eintritt: 6,-
(Frei mit Festivalpass)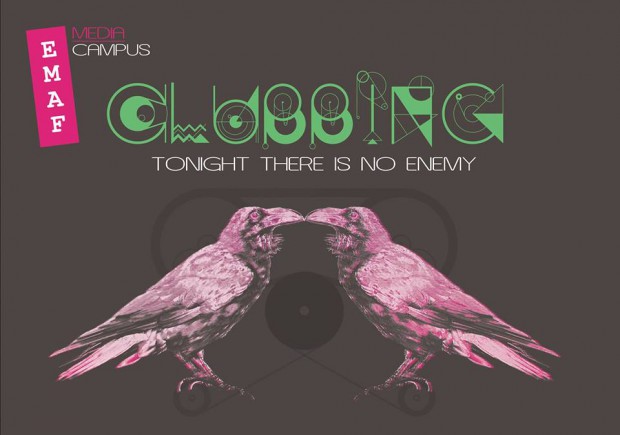 Helena Hauff wird dieses Jahr auf der EMAF Campus Clubbing zur Peak-Time auflegen. Sie ist eine der bekanntesten Djanes, die die Stadt Hamburg seit längerem hervorgebracht hat und bereits im "Boiler Room" die tanzende Menge überzeugte. Hauff nimmt euch mit auf eine Reise durch dreckigen Acid, Chicago, Electro und Wave, durchspielt mit düsteren Sounds und derben Beats. Unterstützt wird der Abend durch klangvolle Housevariationen des Berliner DJs Albert Tight, der durch die Veranstaltungsreihe "Upside Down" aus Hannover bekannt ist. Abgerundet wird der Abend mit den Locals Cpt. Morgen & Das Ventil und dem Künstler und DJ David Rauer. Ihre Sets kompensieren Sehnsüchte jenseits des Alltags und kreieren eine ganz spezielle Vorstellung zwischen Raum und Zeit.
Helena Hauff sets the peak time tone at this year's EMAF Campus Clubbing. She's one of the best-known Djanes Hamburg has produced in a long time, managing already to inspire crowds of dancers at the "Boiler Room". Hauff will take you on a journey through dirty acid, Chicago, electro and wave, accompanied by dark sounds and heavy beats. The night will also be shaped by melodious house variations by Berlin DJ Albert Tight, known from Hannover's "Upside Down/NAT". The night completes with locals Cpt. Morgen & Das Ventil and artist and DJ David Rauer. Their sets satisfy yearnings beyond the mundane, creating a very special performance between space and time.