23 Jan

Workshop: Resolume VJ Software

(english see below)

Resolume ist eine Software für VJs, Videokünstler und Musiker, für Live Videoschnitt und VJing. Mit Resolume können in Echtzeit unterschiedlichste Medien, wie Videos, Fotos und generativer Bildcontent gemischt und ausgespielt werden, auch Sound kann mit Resolume abgespielt werden.
In dem Workshop werden die Teilnehmer lernen, wie das Resolume-Programminterface aufgebaut ist; wie die unterschiedlichen Medienformate funktionieren, die in Resolume nutzbar sind; wie man das Programm mit MIDI und/oder Soundreaktiv steuern kann; außerdem gibt es eine kleine Einführung in die Effekte und Bildgeneratoren.

Um an dem Workshop teilnehmen zu können, wird ein PC oder Mac mit installiertem Resolume empfohlen. Eine voll funktionsfähige Demoversion kann auf der Webseite www.resolume.com heruntergeladen werden.

Workshop auf Englisch oder Deutsch.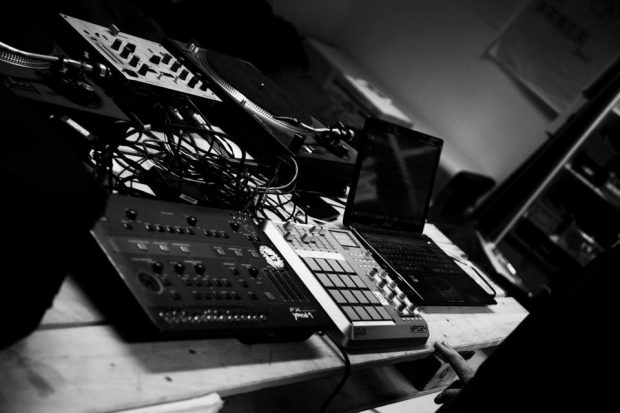 Avenue 4 is an instrument for VJs, AV performers and video artists. It puts all your media and effects right at your fingertips so you can quickly improvise your live visuals.
Dates:
Resolume Workshop @ VJ Festival Nürnberg 2012