23 Jan

Workshop: Video Circuit Bending

(english see below)

Die Videoeffektgeräte Panasonic AVE-3 und AVE-5 sowie Blaupunkt Digital Videomixer DVM 1000 und DVM 2000 sind analoge Videoeffektgeräte bzw. Videomixer basierend auf einem RCA composite video signal, die Videobilder von unterschiedlichen Videoquellen miteinander synchronisieren und mischen können! Durch technische Modifikationen und den Einbau mehrerer zusätzlicher Schalter und Knöpfe in diese Geräte lassen sich eingespeiste Videobilder verändern, verbessern, (zer-)stören oder generieren. Angeschlossen an einen Musikplayer oder einen analogen Synthesizer mit CV-Spannung lassen sich die Videobilder zusätzlich modulieren.

Im Workshop, während einer angeleiteten Lötsession, lernst Du, einen Videoeffektgerät oder Videomixer so umzubauen, dass mit den neuen Schaltern oder mit einem Musiksignal das Videobild verändert werden kann, und um ansprechende Bildstörungen auf einem Fernseher zu erzeugen.

Wer eines der oben genannten Geräte besitzt, kann dieses zum Workshop mitbringen und hier unter Anleitung umbauen!
Sonst bitte fragen, ob dir ein Gerät mitgebracht werden kann.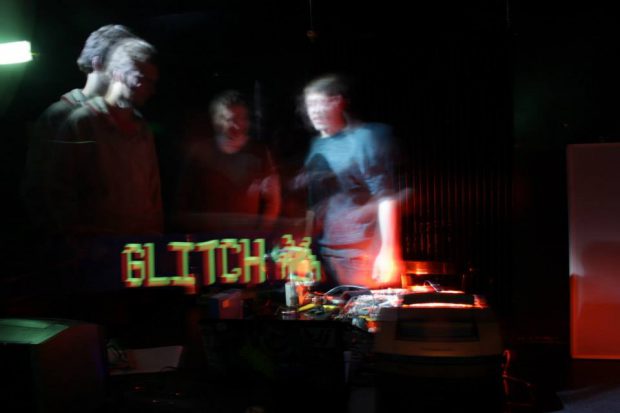 Video effects units Panasonic AVE-3 and AVE-5 (similar to Blaupunkt digital video mixer – DVM 1000 / 2000) are devices used to synchronize and mix multiple RCA video sources. Thanks to technical modifications  – and few additional knobs – video images can be visually generated, enhanced, distored and destroyed. Inputs influencing the video signal can also be an RCA audio signal or CV-voltage from a synthesizer.
In a supervised brazing process during the workshop you will learn how to set up a video effect device or video mixer with new functions allowing you to manipulate video images via switches and sound input, and how to create interesting image glitches on analog TV.
Bring your own Panasonic AVE3 , AVE5, Blaupunkt DVM1000 or DVM2000 to the workshop or ask if we got a device for you to modify during the workshop.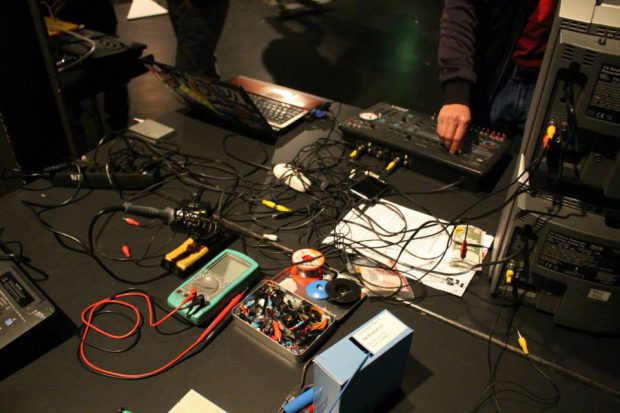 Dates:
Video Circuit Bending Workshop @ Shiny Toys Space, Moers 2013
Video Circuit Bending Workshop @ Konsolenkind, Witten 2014
Video Circuit Bending Workshop @ VJ Festival, Nürnberg 2014